Dennis Norfleet, ladies and gentlemen.
(Source: youtube.com)
Yeah, it's that kind of season.
Still- there were some positive signs with the running game last week. The offensive line might be coming along, and even without Derrick Green I'm optimistic that we'll see more progress.
Oh, and Frank Clark against a weak offensive line = death to Hackenberg.
Michigan 31, Penn State 27
Shane Morris

"I just want to play football"
(via ericamour)
…or he did 30 years ago.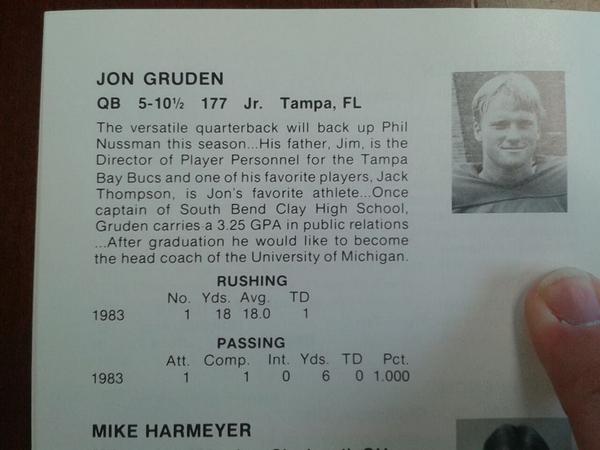 Michigan, Go Blue. Just 3 days until the next game. Funny, I can't even get excited about it. But this picture was cool ッ

#GoBlue #MichiganWolverines #MichiganvsPSU #BeatPennState #UnderTheLights3 #AnnArbor #MichiganStadium #TheBigHouse #Team135 #collegefootball #B1G #IStillBelieve #touchdown
I still believe too.  Not sure why!
Also, why doesn't this gif have a sponsor name on it?  I thought that was required now! #Chobani
Go Blue. Beat PSU